International Clinical Research Center
The International Clinical Research Center (FNUSA-ICRC) established in 2011 is an integral part of St. Anne's University Hospital in Brno (FNUSA), one of the traditional university hospitals in the Czech Republic and a former workplace of Johann Gregor Mendel. Despite being established only in 2011, FNUSA-ICRC has already become a center of excellence in many fields of clinical, translational, and basic research and currently takes pride in employing over 200 people from 16 countries with 35 % of foreign researchers.
24 research teams and 5 core facilities follow the mission of FNUSA-ICRC and create the future of medicine by finding new solutions for prevention, diagnostics and treatment of cardiovascular, neurological and selected oncological diseases and disorders.
FNUSA-ICRC aims to improve health care and the quality of life through linking clinical care, research and development, education and cooperation with the industrial sector.

Regional Centre for Applied Molecular Oncology
RECAMO is proposed by the Masaryk Memorial Cancer Institute (MMCI), a long term full member of the Organization of European Cancer Institutes (OECI). MMCI is a comprehensive cancer center, dealing primarily with the diagnosis, treatment and research in solid tumors. Its main advantage is the concentration of the complex issues in a unified location possessing highly qualified personnel and equipment in conformity with current global trends.
The purpose of RECAMO is to bring together research scientists and clinicians with a common aim – to translate the advances in our increasing ability to study cancer into real advances in patient care. Although all bodies that fund cancer research accept that a collaborative approach is required, most cancer research is performed without the input of clinicians on scientists, and vice versa. Furthermore, many different research disciplines work independently of each other. Finally, developing an idea into a clinical application is hampered by the lack of experience and connections between laboratories and commercialization. Future progress in turning knowledge into application now requires the long-term investment to establish national centres that will allow long-term international and interdisciplinary collaborations with experts in various fields.

University hospital Olomouc
The department has been at the forefront of education, research and clinical care in the Czech Republic for several decades. Mission is to engage in cutting edge research, mentor the future of neurosciences by guiding medical students, training the next generation of neurologists, and most importantly serve community. These core missions are embedded in the vision to grow Neurology in a climate of exciting breakthroughs and opportunities that are unique to field heading into the next decade. Department continues to recruit clinicians and scientists with a strong emphasis on those who share a vision of excellence in academic medicine and take great pride in the residency program and mentoring the next generation of neurologists.
Department had led national efforts in conducting groundbreaking research and translational studies evolving into new treatments for our patients. Research emphasis focuses on translational medicine, sets us apart bringing prestige to the department, university, hospital partners, etc. Department is at the center of local and multicenter health outcome and disparity studies, conducting new translational studies using novel therapeutic approaches, and integrating basic and clinical research programs. Some of the research programs currently underway include novel cerebrospinal fluid biomarkers in neurodegenerative diseases, developing novel tools to quantify tissue injury in the brain following stroke, blood-brain-barrier pathology and pericyte biology, and develop immunologic and genetic signatures in neurologic diseases.

Institute of Molecular and Translational Medicine
The Institute of Molecular and Translational Medicine (IMTM), Faculty of Medicine and Dentistry, Palacký University in Olomouc is a leading Czech translational medicine institute established in 2010. IMTM was established within the infrastructural project initiated by the Palacký University, in close partnership with the University Hospital in Olomouc, the Institute of Chemical Technology and the Institute of Organic Chemistry and Biochemistry, AS CR, v.v.i. in Prague. Our research at IMTM is focused on better understanding of human diseases and development of future medicines and diagnostics.
The IMTM's mission is basic and translational biomedical research with the goal to understand the underlying causes of cancer and infectious diseases and to develop future human medicines and diagnostics. The formation of IMTM concentrates, formalizes and integrates the long-standing cooperation of the various research groups in the Czech Republic and abroad under one umbrella. The Institute is licensed to work with genetically modified organisms, radioactivity, BSL2 and BSL3 pathogens, laboratory animals, the diagnostic laboratories of the Institute are accredited ISO 17025 and 15189 with access to GMP facilities.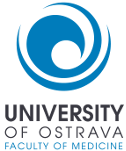 University of Ostrava (Blood Cancer Research Group)
Blood Cancer Research Group (BCRG) was founded as a joint project of the University Hospital Ostrava (Hematoncology clinic) and University of Ostrava (Medical Faculty, Department of clinical studies) from January 1, 2015. Its scientific interest is focused on investigation of the monoclonal gammopathies (MG) origin and development in the context of tumor's clonal evolution. Special interest is paid to14 rare age-related disease, such as AL amyloidosis, which has been overlooked by scientific community in comparison to related malignancy, multiple myeloma. Research of AL amyloidosis is directed towards genomics and transcriptomics and identification of early biomarkers of disease development.